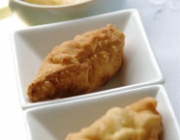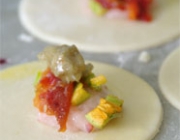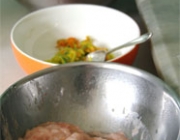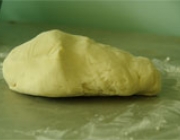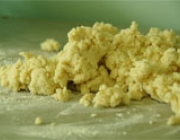 Recipe courtesy: Galaxy Guides
Southern Rock Lobster Empanadas
---
Makes 27 Empanadas
---
Ingredients
Ingredients for the empanada pastry
5g double action baking powder, available from most Asian/Chinese grocers

270g strong flour + little extra for rolling

5g fine sea salt

100g lard, cold and cut into pieces

50g white wine, cold

50g fino sherry, cold

Ingredients for the Southern Rock Lobster filling - see note
135g green Southern Rock Lobster meat (leg and head meat is fine)

0.5g fine sea salt

.25g white pepper

6g white wine vinegar

30g Rock Lobster stock, can be dirty stock

10g tapioca flour

Other Ingredients

Roasted and peeled red capsicums/bell peppers, marinated in EV olive, seasoned with sea salt, black pepper and finely Minced organic garlic

Roasted and smoked eggplant

Chopped pumpkin or zucchini flowers

1 egg yolk

Vegetable oil, or a mixture of EV olive oil and Vegetable oil for deep-frying

Other materials

90mm pastry cutter

1cm chisel sable paintbrush
---
Method
For the empanada pastry

In a Thermomix or food processor, mix the baking powder, flour and salt. Add the lard and work in very quickly and then add the liquid, working just long enough to bring it together.
Tip the mixture onto your pastry slab, knead together, wrap in plastic food wrap and rest for 30 minutes (overworking ruins the texture of this pastry)

For the Southern Rock Lobster filling

Chop the Rock Lobster meat on pulse then work in the other ingredients also on pulse. Scrape into a container and refrigerate for at least 30 minutes before using.
Using as little flour as possible, roll the pastry out thinly and cut disks.
Add 6g of the Rock Lobster filling per empanada and a little of the other ingredients. Brush one half of each disk with egg yolk, push them together and pleat the tops. Keep covered with plastic food wrap while completing the full batch of dough.

Provided you are sparing with the additional rolling flour, it is possible to knead the dough together and roll again without any noticeable stretchiness or real change in the texture of the pastry.

Keep chilled until ready to serve. Fry into hot oil until golden, drain on paper towel. These empanadas are great by themselves but also terrific with Southern Rock Lobster Oil Mayonnaise

Note

This recipe stretches the Rock Lobster a long way. If your budget allows, chunks of green leg meat that have been seasoned with sea salt and white pepper are really terrific. It is especially good rolled through a little EV olive oil and some finely minced ginger and garlic.

---
Recipes, text and images © Ann Oliver galaxyguides.com